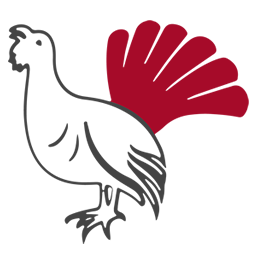 A dream ski holiday in Trentino
Discover the winter charm of the Val di Fiemme valley
Sunshine, snow and the Dolomites – these are the three main ingredients of a ski holiday at our family hotel in Trentino.
Expect a fun-packed, relaxing holiday for young and old, with a dazzling choice of winter activities ranging from Alpine and cross-country skiing to trekking and snowshoeing. Your kids will love it!
In the cold season, the Val di Fiemme valley has plenty to offer both for passionate skiers and quiet-seekers, with a choice of ski pistes and tranquil, panoramic winter paths. Do not miss the chance to practise cross-country skiing on the Lago di Tesero Cross-country Stadium or in the fairy-tale scenery of the Lavazè plateau, offering an awesome view to the Latemar and Catinaccio-Rosengarten mountains. Alpine skiers are spoilt for choice at the Val di Fiemme/Obereggen ski resort (Ski Center Latemar, Alpe Cermis, Bellamonte-Alpe Lusia, Passo Lavazè, Oclini, Passo Rolle), featuring over 100 km of pistes and more than 50 lift facilities. Modern snow-making facilities guarantee snow from December through to April.
And why not treat your kids to the brand new Alpine Coaster in Predazzo, by the Gardonè mountain shelter – nearly 1 km of fun-packed ride on two-seat bobsleighs on rail.
At Hotel Shandranj we take care of all details to ensure you a care-free holiday on the snow: a ski depot with boot warming and drying facilities is at your disposal!
Our tips for your winter excursions
Excursion to Pampeago-Obereggen
Snowshoe hike to Mt. Corno Bianco accompanied by a specialised Alpine guide
Snowshoe hike to Malga Ora
Excursion to Mt. Cermis
Excursion in the Val Venegia valley and visit to the deer park
Excursion in the Val San Nicolò valley
Visit to the Christmas markets (Christmas time only)
Night-time snowshoe hike
A big favourite: snowshoe excursion on Mt. Rosetta at 2,700 metres of altitude
Trentino is a treasure trove of unique opportunities for your outdoor adventures. Do not miss the chance to visit the Paneveggio nature park and its majestic resident deer, and enjoy some healthy exercise on the Lago di Tesero cross-country ski trails, or snowshoeing on the San Pellegrino pass, Lavazè, and Alpe Cermis paths; visit the astronomical observatory in Tesero, have a stroll in Cavalese and environs, or climb the towering Pala mountain range – whatever your choice, you are in for a winter holiday to remember!
Winter trekking in the Val di Fiemme valley
In winter, the Val di Fiemme valley is a snowy El Dorado waiting to be explored – with or without snowshoes. The snow crunching under your feet, the pure air of the Dolomites, and the feeling of tranquillity and freedom as you exercise through white-coated landscapes are a real balm for the body and mind. Discover the Monte Corno and Paneveggio-Pale di San Martino nature parks, and trek into a world of relaxation at one with the unspoilt nature of Trentino. Add a pinch of fun and excitement to your ski holiday with a thrilling toboggan descent on the Obereggen run – it is open at night, too! When you return from your outdoor pursuits, you will find our spa area ready for a pampering break of pure regeneration.
Striving to meet every guest's needs and preferences, we offer a wide choice of guided hikes. Anyone can enjoy a winter holiday in Trentino, including families with young children, non-skiers and nature lovers. All it takes to spend memorable days trudging through the soul-stirring landscapes of Trentino is some warm clothing and a good pair of trekking boots. The programme includes several options.
Snow park for families and kids
The paradise of fun for little ones in Val di Fiemme is without a doubt the plateau of Passo Lavazè – Oclini. At the snowpark Malga Varena and the snowpark Greta & Gummer, you can find many colourful games, three snow tubing tracks, and a trail for snow bikes, monoskis, sleds, and bob sleds. A conveyor belt returns you to the start.
Alpine skiing
If Alpine skiing is your passion, then the Val di Fiemme valley is the perfect destination for you. The Val di Fiemme/Obereggen ski resort, comprising the Pampeago -Predazzo, Alpe Lusia and Bellamonte ski areas, is within easy reach of our family hotel in Trentino. Modern snow-making facilities guarantee fantastic pistes the whole season through. These ski areas also boast top-notch lift facilities and perfectly groomed pistes. You will see… a ski holiday is all it takes to fall in love with the Val di Fiemme valley!
Cross-country skiing
Whether you prefer the classic or skating technique, the cross-country ski trails in Trentino offer you a delightfully panoramic stage for some health-promoting exercise. There are two different cross-country ski centres in the Val di Fiemme valley, amounting to a total of 150 km of trails. The Lago di Tesero Cross-country Stadium, a stone's throw from our hotel in the Val di Fiemme valley, is a major attraction from December to mid-March with its beautiful snowy trails leading to Predazzo and Molina di Fiemme, with the added benefit of floodlights for night-time skiing. The Passo Lavazè Cross-country ski Centre offers 80 km of trails conveniently connected to the trails of the Oclini Pass and Aldino. While you are here, why not enjoy the Lavazeloppet international competition and the renowned Marcialonga of Fiemme e Fassa?
Childcare
This Valley is dedicated to children, but most of all to all the parents who want to see them laugh and treat them to unforgettable experiences in the snow, where they can play and ski.
Goodbye to guilts - Mom and Dad can have a great time skiing or enjoy moments of relax while sunbathing on the terraces of the mountain huts, as they know that their children are having fun in the snow with the qualified and friendly staff.
In the white landscapes of Val di Fiemme, there are four ski kindergartens that await your kids with creative activities and fun games: the kingdom of Cermislandia at the Alpe Cermis in Cavalese, the Bip Club in Pampeago, the Dragon's Kindgdom in Predazzo – Gardoné, and The "Tana degli Gnomi" in Bellamonte.
Fat bike and e-bike in the snowy landscapes of Val di Fiemme
A new breed of bike, an off-road bike or mountain bike with oversized tires, designed for riding on soft terrain – and thus meaning that a snow day is no longer a reason to stop biking. Treat yourself to this unforgettable and fun adventure with our guides!
Guest Card FiemmE-Motion Fiemme Winter
Discover the many treasures of Val di Fiemme with the Guest Card FiemmE-Motion Fiemme Winter:
Free ski bus
Means of transport in the entire Trentino with the buses of Trentino Trasporti, little trains and shuttle buses between the villages of Val di Fiemme as well as on-request-buses
Weekly activity programme: snowshoe hikes, themed walks, guided visits to local businesses and producers
50% discount on the transfer to the cross-country and snowshoeing paradise at the Passo Lavazè
1 euro discount on the admission to the Passo Lavazè cross-country ski centre (adults)
Access to the Lago di Tesero Cross Country Stadium and to the Marcialonga track
20% discount on the admission to the ski kindergarten (Cermislandia at the Alpe Cermis and Bip Club in Pampeago)
1 euro discount on the day admission to the outdoor and indoor playground (accompanied by the parents) of the kindergarten Bip Club in Pampeago
1 euro discount on the day- or half-day admission (under 18) to the playground Greta & Gummer at the Passo Lavazè
20% discount on the admission to the "La Stazione dei Bambini" (indoor recreational play area) at the Lago di Tesero
1 free admission to the Palazzo della Magnifica Comunità and to the Geological Museum of the Dolomites
Free admission to the museums and castles of Trentino
20% discount on a snowshoe hike in the evening with an alpine guide and dinner in a mountain hut (info e reservation +39 338 3377348)
Winter checklist
Getting ready for a ski holiday in Trentino? Excellent! Here are a few tips for your checklist. Please remember that here in the Dolomites the sun can be quite strong even in winter, so bring along sunglasses and sunblock as well as some sportswear, your children's favourite toys and, if you like, your ski equipment. We also suggest bringing a lightweight rucksack where you can put a water bottle and a change of clothes in case of need. Naturally, hats, gloves and a warm scarf are a must for the whole family. A pair of spare shoes, and you are ready to go!