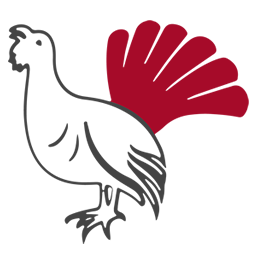 Count on nature!
After weeks spent at home, we want to be close to nature as it gives us strength and security.
At Hotel Shandranj you spend your holiday:

surrounded by meadows and forests, embedded in breathtaking natural landscapes.
amidst the enchanting Val di Fiemme.
in spacious rooms with plenty of space to relax and feel safe.
More information on "safe travel" in Val di Fiemme can be found here.

New cancellation conditions
Cancellation is free up to 15 days before arrival. On request, the deposit will be refunded or credited for a new holiday for 24 months.
In case of cancellation from 14 days before arrival, the deposit will be credited for a new holiday within 24 months.

Safety first
Our high hygiene and safety standards for your carefree holiday:
Strict implementation and verification of prevention and protection measures through certified procedures
Ozone disinfection of the rooms before each arrival
Measurement of the body temperature of guests and staff when entering and leaving the hotel
Access to the hotel for hotel guests only
Our spacious premises increase your safety.
The world of Lillo the Rooster: fun and games for children
Activities in the fresh air and contact with nature are as usual the highlights for our little guests in Shandranj. In order to guarantee absolute safety, we will change the usual procedures and form small groups. Reservations will also be necessary.
In accordance with the legal requirements and the forms of care that are possible, we will carry out as many outdoor activities as possible in small groups.
The nest of Lillino the Chick ...
We are still waiting for detailed guidelines for these activities.
Active
We remain faithful to our mission, holidays with heart in the middle of the wonderful nature of Val di Fiemme! However, our outdoor activities will take place in smaller groups with an experienced "companion of the heart". We have also prepared some new routes that each guest can undertake autonomously. As always, numerous experiences await you!
Pool and spa
The wellness area Chandra & Surya with new family and adult Spa was recently reopened. To ensure well-deserved relaxation, we will be extending the opening hours for the pool and spa so that these areas can be controlled and visited with sufficient distance. For the use of sauna, Turkish steam bath, and whirlpool we are still waiting for detailed instructions from the authorities.
Restaurant
Here too we will extend our opening hours so that not all guests eat at the same time. Our spacious premises allow sufficient space between the tables. All dishes are served. The buffet remains closed.
We are ready for holidays with heart in Val di Fiemme!
For a holiday filled with safety and relaxation!
This page is continuously updated: last change on 21.05.2020