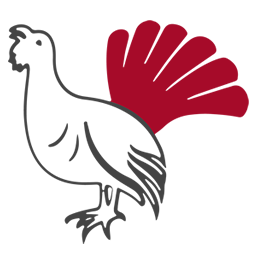 Shandranj: your mountain escape in Trentino
An endless choice of summer adventures
If you love the great outdoors, the first thing you will want to do as you set foot into the Val di Fiemme valley is to explore its natural landscape. In summer, Options run the gamut from our exclusive programme with guided hiking, biking and mountaineering to more adventurous alternatives, including rafting, canyoning, an adventure park, paragliding and horse riding. Strategically positioned near the Alpe di Pampeago, the Passo Lavazè mountain pass and Alpe Cermis, our mountain hotel is a perfect base to seize each and every opportunity this valley has to offer. Verdant woodland and sweeping meadows, towering peaks and crystal-clear streams provide a fabulous stage for your pursuits.
The Val di Fiemme valley is also a perfect destination for a family holiday and Active, Family & Wellness Hotel Shandranj is regarded as one of the best family hotels in Trentino.
We make it our job to ensure you get all the relaxation you need and your children all the fun they crave for.
Varena and Mt. Cucal are excellent child-friendly destinations for a summer excursion, while the more ambitious will find the excursion to the Torre di Pisa mountain shelter in Pampeago offers an exquisitely rewarding challenge. Craving for more? The Paneveggio nature park, Mt. Corno Bianco, the routes to Pampeago and Predazzo, the fabulous Lavazè mountain pass, Alpe Cermis, the Ziano botanical garden, the astronomical observatory in Tesero, Cavalese and environs, and the fantastic Pala group mountain range are but some of the standouts you could visit during your mountain holiday in Trentino. Or, simply, join one of the numerous guided walks and hikes that the l'Active, Family & Wellness Hotel Shandranj organizes for its guests.
Child-friendly walks
Trentino is a perfect destination for a mountain break with the kids. As guests of our family hotel you will have a daily choice of varied outdoor activities to enrich your holiday with unique experiences. Our programme includes walks to Pampeago-Maieralm, Paneveggio-Bellamonte and to the Giro d'Ali park, hikes to the Oclini pass and the Ora mountain hut where you can try your hand at cow milking and pony riding. Child-friendly destinations include Predazzo, the Gardonè mountain shelter on the Sentiero dei Draghi path and Ziano, where children can run riot at the adventure park.
Family-friendly hikes
Can you think of a better way to spend quality time with your kids than hiking through Trentino's natural paradise? All around Active, Family & Wellness Hotel Shandranj there are countless opportunities to explore the secrets of the Val di Fiemme valley. Here is a short list of local standouts you might want to add to your bucket list: the Latemar MontagnAnimata in Predazzo with the Foresta dei Dragi (Dragons' Forest), the Sentiero del Pastore path and Geotrail Dos Capèl for an exciting time travel, the Cermislandia playground, the wood path and the JJJAA JAA HOO farm, the Latemarium fun park, the Giro d'Ali and the Tana degli Gnomi (Gnomes' den), and the Paneveggio natural park where kids can explore the local flora and fauna.
Trekking at high altitudes
Indulge your passion for trekking at high altitudes in the world-famous mountains of Trentino! A wide choice of thrilling routes are within easy reach from our hotel. Lace up your boots and make your way through thick forests, verdant clearings and majestic mountains. We offer numerous tours: the Pala group mountain range is an absolute must offering spectacular vistas to the Dolomites. Mt. Corno Nero and Mt. Corno Bianco at the Oclini pass soar skywards among sweeping expanses of coniferous forests and flower-dotted meadows. The Pala mountain range reflects extraordinarily on the water of the Colbricon lakes, while the vantage point of Malga Sass is bound to become your favourite open-air cinema. If history is among your interests, do not miss the Forte del Dossaccio – a stronghold dating back to WWI. Feel free to get in touch for more information!
Via ferratas
The Dolomites' via ferratas offer compelling challenges for adventure seekers with a head for heights, providing just the right mix of adrenaline and awe-inspiring views. Dare to climb the thrilling Rio Secco via ferrata – rather demanding, especially in its final section – or the new Cermis via ferrata on the Lagorai mountain range, which will reward you with jaw-dropping panoramas.
We recommend that you always keep informed on the weather conditions and forecasts, and choose your pursuits taking into account your level of fitness and expertise. Please also remember to bring the appropriate equipment. Starting from our hotel, you can have your pick of a variety of via ferratas in all levels of difficulty. When in doubt, ask us: we will be happy to advise!
Mountain bike and E-bike tours
Would you like to explore some fine cycle paths in Trentino without the exertion of a traditional ride? Then saddle up on an E-bike for an effortless tour of the Val di Fiemme valley! Our area is a great destination for cyclists of all levels, from pros aching to challenge the Dolomitic mountain passes to fanatic mountain bikers. Family ride will find the safe cycle path of Fiemme and Fassa is a perfect choice.
Take advantage of our hotel's laundry service and bike depot!
Nordic walking
Nordic walking was invented in the Scandinavian countries many years ago and used to be the summer training method for top cross-country skiers.
Today, walking with poles is the perfect method for improving physical fitness: it engages the greatest number of muscles, increases energy expenditure, and allows you to enjoy breathtaking views and fantastic natural landscapes of rare beauty.
Guest Card FiemmE-Motion Plus Fiemme Summer
Discover the many treasures of the Val di Fiemme valley with the Guest Card FiemmE-Motion Plus Fiemme Summer :
Free use of lifts in Val di Fiemme (Alpe Cermis, Pampeago, Latemar 2200 Predazzo, Bellamonte - Castelir)
Little trains, shuttle buses, and on-request buses to move around Val di Fiemme and its villages
Free admission to the Palazzo della Magnifica Comunità di Fiemme, the Geological Museum of the Dolomites, the Nature Park Paneveggio Pale di San Martino
Fascinating excursions with mountain guides, experts, botanists, and nature guides. Guided visits with tastings at the Wine Cellars of Val di Cembra and at creative sewing courses
Up to 30% discounts on rafting, biking, e-biking, trekking with lamas; entrance to swimming pools, to the Astronomical Observatory and Planetarium of Tesero, to wellness centers; as well as benefits and discounts in mountain huts, restaurants and at local producers
Summer checklist
Ready to pack your suitcase? Here are a few tips that you might find useful – especially if you are about to visit Trentino - Alto Adige/Südtirol for the first time.
Adequate sunscreen protection is recommended in any season, as is technical clothing if you are into mountaineering.
Do not forget to bring your kids' favourite toys as well as your hiking equipment. A lightweight rucksack with a water bottle and a change of clothes will certainly come in handy. We also recommend visor caps, sunglasses and light, breathable scarves for the whole family. Last but not least, make room in your suitcase for a change of shoes and some proper excitement!