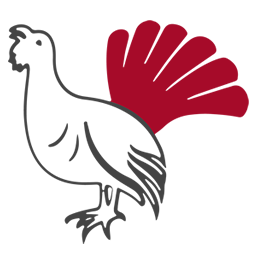 Spa treatments at Hotel Shandranj, in Trentino
Soothe your body and mind at the Chandra & Surya spa!
Spend a holiday in Trentino and discover the wide range of wellness and beauty treatments at Chandra & Surya, the spa of Active, Family & Wellness Hotel Shandranj. Our qualified spa team are always at hand to pamper your body and mind with top-quality skincare products and a choice of beauty treatments and massages.
Restore your inner harmony in the heart of the Dolomites.
Treat yourself to a 4-star spa experience at our hotel in Trentino and discover our range of beauty rituals and wellness treatments, administered with premium natural products. Choose your treatments and book them in advance to get an appointment at the time you prefer.
Body Rituals
Ritual for couples "Two Hearts and One Spa"
A cuddle for two. The ritual includes:

hydromassage with Essential Oils in a romantic wooden "Böttich"
toast & snack
relaxing body hydration with aromatic candle

ca. 75' € 160
Ritual "Relax and Vigor" - Hay bath in the Vitalis tub
Thanks to the freshly harvested mountain hay, combined with steam releasing the oils of more than thirty medicinal herbs, this treatment promotes blood circulation, strengthens the immune system and improves skin functions.

The Hay Bath in the Vitalis tub is followed by a Partial Massage.
ca. 65' € 110
Resonanz Dorsalis
A combination of Alpine tradition and proven massage techniques from ancient cultures for an intensive programme dedicated to the Back. Restore harmony between body and spirit.

Back massage with Arnica oil, warm compresses and cupping for an incisive detoxifying action.
ca. 50' € 80
Tibetan Suggestions
An ancient art, it alleviates psychophysical discomfort thanks to the Energy of sound frequencies. Tibetan Bells are placed on the body and their vibration spreads rapidly, facilitating the dissolution of energy blocks.

The Ritual makes use of the Sound Energy emitted by the Tibetan Bells and the caressing manual skills of a Relaxing Massage.
ca. 50' € 80
Wellness Brushes
This ritual is performed with the help of special Brushes designed and developed for specific use on the face and body.

Brushing combined with Massage regenerates, relieves stress, relaxes the entire body and helps stimulate the body's vitality.
ca. 50' € 80
Ayurvedic Massages
AYUR-DHANVANTARI TOUCH
| | |
| --- | --- |
| Massage involving the Head and Shoulders, performed while seated. From the ancient Indian healing art, a valuable remedy for releasing muscular tensions located in the upper body area and for facilitating emotional and mental relaxation. | ca. 40' € 55 |
AYUR-YOUTH
| | |
| --- | --- |
| A treatment that is a treasure trove: longevity, vigour and a state of lasting fulfilment. It promotes happiness on every level: physical, mental and spiritual. | ca. 50' € 75 |
Classic Massages
CUSTOMIZED CLASSIC MASSAGE
(relaxing / decontracting / sporty / draining) It offers the possibility to choose different techniques to meet the specific individual needs.

Partial ca. 20' € 35

Total ca. 40' € 55

Total ca. 50' € 70

Total ca. 70' € 85

HOT STONE MASSAGE
Complete relaxation. The precious oils combine harmoniously with the beneficial energy of the lava stones for a total balance of the Self.
ca. 50'

€ 75

CANDLE MASSAGE
A velvety shea butter massage combined with aloe vera, almond, cocoa butter, or mango. To moisturise and nourish the skin.
ca. 50'

€ 70



FOOT REFLEXOLOGY
Foot reflexology is a massage of ancient origins, it is part of the traditional Chinese medicine. It is a technique that aims at the energetic rebalancing of the body and mind by means of a stimulation of the reflex points connected to every organ of the body.
ca. 40'

€ 55



Emotional Massages
ESSENTIAL RELAX
| | |
| --- | --- |
| Combined with an Essential Oil, the Massage amplifies its power and is enriched with the many benefits of its precious properties. Its powerful evocative magic is an extraordinary means of reconnecting and releasing repressed emotions. | ca. 50' € 85 |
CALIFORNIAN MASSAGE
| | |
| --- | --- |
| It is the King of Massages. Slow, enveloping manoeuvres that pamper the body and relax the spirit. | Extended Version ca. 70' € 85 |
KEBAHAGIAAN
| | |
| --- | --- |
| In the Bali language, 'Kebahagiaan' means 'happiness'. This is the essence that permeates the wise combination of light touches, acupressure and joint mobilisations with stimulating action on the lymphatic and cardiovascular system. | ca. 65' € 80 |
LOMI LOMI NUI
| | |
| --- | --- |
| To treat oneself to a Hawaiian Massage is to welcome within oneself a change that requires the abandonment of all resistance and prejudice. A ritual inspired by water, its embrace and its vitality. | |
SHAMAN'S MASSAGE
| | |
| --- | --- |
| Inspired by the hypnotic rituals of the Shamans, this massage enraptures with rhythmic and rhythmic manual movements, accompanying the discovery of ancestral emotions. | ca. 50' € 75 |
Thai Fusion Massages
TRADITIONAL THAI MASSAGE
Called 'passive yoga', it is an Art that is expressed through stretching, acupressure and elongation: the body regains its elasticity and natural vigour. It is performed clothed on a futon on the floor.

ca. 50' € 75
Extended Version ca. 85' € 110
THAI FOOT MASSAGE
The Foot is the root with which we are connected to the Earth and from which we receive its energy. By stimulating the reflex points and opening the energy channels, the beneficial action of this treatment spreads to the whole body, inducing a pleasant sense of lightness and global fulfilment.

ca. 55' € 75
+ plantar reflexology ca. 70' € 90

THAI HERBAL BALL
| | |
| --- | --- |
| Thai Massage with Herbal Pouches uses heat and pressure to bring immediate relief to tense muscles and deep relaxation on a physical and mental level. | ca. 40' € 70 |
THAI TOKSEN
| | |
| --- | --- |
| The 'Tok' is a wooden instrument with which light percussion is exerted on the body. The energising effect of the vibrations, together with the manual action, spreads through the muscles, facilitating the release of tension. | ca. 50' € 70 |
BAMBOO MASSAGE
| | |
| --- | --- |
| Performed with bamboo reeds, it stimulates the deepest subcutaneous tissues and thus also reaches deep-rooted muscle tensions. It has a remarkable toning and decontracting action. | ca. 65' € 90 |
Massages Mom and Baby
PEDIATRIC MASSAGE
| | |
| --- | --- |
| This massage, aimed at the well-being of the little ones, helps prepare the body for a good night's rest and boosts the immune system. | |
PRE-MAMAN MASSAGE
| | |
| --- | --- |
| This relaxing massage, aimed at pregnant women, promotes blood circulation and brings relief to legs, back, and sciatic nerve. | ca. 50' € 70 |
Spa packages
Freedom package 4
| | |
| --- | --- |
| Treat yourself to four highly customisable treatments of your choice, lasting 50' each. The package is available for one person only. | € 260 |
Luxury Face & Foot
A package designed to bring beauty and well-being to the two extremities of the body: face and feet. The package includes:



1 Luxury detox/antiage facial treatment

€ 199
Larch Wellbeing
The Larch is a symbol of rebirth, light and goodness and has long been revered by the Nordic peoples for its supposedly connecting properties with Cosmic Spirituality.

A precious package inspired by ancient Nordic traditions and including:


1 Bath in a wooden böttich with Larch Essential Oil

1 Relaxation Massage combined with Tibetan Bells to harmonise Body and Mind

€ 90
Fir Tree Wellbeing
The fir tree, king of the forests in Val di Fiemme, is an evergreen and therefore symbolises Hope and Confidence, Life as the prevailing force.

Let yourself be enveloped in the benevolent energy of the fir tree with this special package including:


1 Bath in a wooden böttich with Essential Spruce Oil

1 Essential Relax Massage

€ 90
Stone Pine Wellbeing
The ancient Latins called the Stone Pine 'Pinus Cembra', the 'Queen of the Alps'. Recent studies have shown that the Stone Pine has positive effects on psychophysical wellbeing and human health, including a noticeable improvement in sleep and blood circulation.

You too can benefit from the properties of this admirable tree and treat yourself to a package including:


1 Wooden böttich bath with Cyrmol Essential Oil




€ 90
Back Wellbeing
An authentic mountain experience that maximises the benefits of an ancient traditional treatment, divided into two phases:

Day 1


Steam hay bath in the Vitalis tub

Back and neck decontracting massage with Arnica balm


Day 2


Resonanz Dorsalis massage

€ 139
In a Spa with your Besties
| | |
| --- | --- |
| A special package of pure wellness, relaxation and fun together with Your Besties: 110 minutes to treat yourself with treatments of your choice. | € 99 |
Pure Detox
Our body is subjected to various types of stress: environmental, dietary, physical and emotional, all of which contribute to intoxication. Detoxifying the Body and Mind is extremely important to restore proper physiological and mental functions.

This package is designed to facilitate the elimination of toxins and revitalise the entire body and includes:


1 total body treatment with cupping

1 personalised total body massage

1 personalised partial massage




€ 219