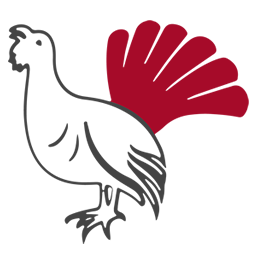 Spa treatments at Hotel Shandranj, in Trentino
Soothe your body and mind at the Chandra & Surya spa!
Spend a holiday in Trentino and discover the wide range of wellness and beauty treatments at Chandra & Surya, the spa of Active, Family & Wellness Hotel Shandranj. Our qualified spa team are always at hand to pamper your body and mind with top-quality skincare products and a choice of beauty treatments and massages.
Restore your inner harmony in the heart of the Dolomites.
Treat yourself to a 4-star spa experience at our hotel in Trentino and discover our range of beauty rituals and wellness treatments, administered with premium natural products. Choose your treatments and book them in advance to get an appointment at the time you prefer.
Body treatments
Sensations Orientales
| | |
| --- | --- |
| An exceptional treatment protocol inspired by Maghreb beauty rituals: exfoliant with Mhakka, followed by a modeling enriched with amber and date oil to nourish and sublimate the skin. | ca. 50' 80,00 euro + gift |
Hanakasumi
| | |
| --- | --- |
| A perfume that invite to a relaxing journey. Olfactory identity: FLOWERY, POUDRE. An enveloping scent of Cherry Petals and Lotus. Flowers that relaxes the deepest ego and transports the senses to the charm of elegant Far Eastern rituals. An elegant ritual, which includes peeling, foot reflexology and body massage. | ca. 50' 80,00 euro |
Indonesia Ancestral
| | |
| --- | --- |
| It is a relaxing and innovative treatment that combines that global body massage with the breathing and relaxation ritual. Not just a sensory treatment but a real immersion in another culture, which involves the senses and the spirits. | ca. 50' 80,00 euro |
Soin Evasion 100% Sur Mesure
(men's ritual, alpine ritual, women's ritual)Unique and exclusive, it is a ritual that allows customization down to the smallest detail; from the choice of fragrances and textures of the product, to the choice of a combination of the treatmets. PERFECT for those who love to choose all the details of the treatment and are looking for a moment of global regeneration.Step 1:choose the phases of your ritualStep 2: choose the scent of your tripStep 3: choose your favorite textures

Personalized peeling ca. 20' 50,00 euro
Body pack in steam bath ca. 20' 50,00 euro
Aromatic massage ca. 20' 50,00 euro
Complete ritual 135,00 euro
Aromatherapy Ritual for couples
A cuddle for two. The wellness program includes:

milk and honey hydromassage in a romatic wooden "Böttich"
toast & snack
relaxing body hydration with aromatic candle

ca. 60' 160,00 euro
3 Salts Peeling
| | |
| --- | --- |
| Steam bath treatment for exfoliant and global purification. The well-know properties of salt take care of your skin and body by carrying out a powerful exfoliating, detox and anti-cellulite action. | ca. 40' 55,00 euro |
Classic Peeling
| | |
| --- | --- |
| Exfoliating treatment to clean and silky the skin. | ca. 25' 45,00 euro |
Ribes Nigrum Body Treatment - Vitanova Trentino Wellness
(peeling, pach in steam bath, massage)A real wellness path. The Antioxidant properties of Ribes Nigrum, the relaxing, anti-inflammatory properties of arnica and St. John's wort, combined with draining and vasoprotective horse chestnut create a complete treatment for every need.

Draining antioxidant treatment for her ca. 70' 100,00 euro
De-contracting antioxidant treatment for him ca. 70' 100,00 euro
Face treatments
Facial Treatment with mandelic acid
Cosmeceutical treatment of regeneration and medium-deep exfoliant. Suitable for all skin types. Thank to its multiple proprieties it is the ideally against wrinkles, blemish, scars and acne. Results evident from the first session. Wrinkles are reduced by 20%; the skin appears younger, brighter and fresher; spots and scars are visibly more faded.

Mandelic 30% ca. 30' 50,00 euro
Mandelic 50% ca. 45' 85,00 euro
Customized classic treatment
(moisturizing / soothing / purifyng / man)Treatment aimed at cleansing, oxigenating and hydrating the skin. Our operators, after having carried out a thorough skin check-up, will select the most suitable products fo each type of skin.

Flash detoxifyin ca. 30' 50 euro
Complete treatment ca. 55' 70,00 + basic make up free
Luxury treatment
(detox / anti-age / hydra instensive)5-star treatments created to satisfy even the most demanding customer. Exclusive active ingredients, skilful maneuvers and massages pamper and take care of you and your skin. Nothing is left out, relaxation, beauty and attention to detail are the watchwords. Our operators will carry out a thorough check-up of you skin and will take care of you at 360°.
ca. 80'

100

,00 euro + basic make up free

Ribes Nigrum Facial Treatment - Vitanova Trentino Wellness
Treatment specifically designated to countreract the oxidative effects of time. The high quaolity of the mountain active ingredients gives tone, hydration and brightness to all skin types.
ca. 55'

70,00 euro + basic make up free

Beauty treatments
Take advantage of your spa holiday to take care of your beauty to the last tiny detail.
Manicure and pedicure
| | |
| --- | --- |
| Aesthetic manicure | 40,00 euro |
| SPA manicure | 60,00 euro |
| Aesthetic pedicure | 55,00 euro |
| SPA pedicure | 65,00 euro |
Hair removal
| | |
| --- | --- |
| Half leg | 25,00 euro |
| Whole leg | 30,00 euro |
| Bikini area | 15,00 euro |
| Underarm | 15,00 euro |
| Forearm | 20,00 euro |
| Back | 30,00 euro |
| Eyebrows | 10.00 euro |
| Upper lip | 10.00 euro |
Wellness Brushes
Wellness brushing
These special brushes have been designated and developed to be able to perfom the variuous brushing techniques on the face and body. Brushing is a massage that regenerates, relieves stress, relaxes the whole body and helps stimulate the body's vitality.

Brushing ca. 20' 35,00 euro
Brushing + partial massage ca. 50' 60,00 euro
Brushing + total massage ca. 70' 75,00 euro
Massages
CUSTOMIZED CLASSIC MASSAGE
(relaxation / circulatory / modelling / sports decontracting / lympatic drainage)It offer the possibility to choose different techniques to meet the specific individual needs.

Partial ca. 20' 35,00 euro
Total ca. 40' 55,00 euro
Total ca. 50' 70,00 euro
Lymphatic drainage ca. 70' 85,00 euro
CRYSTAL BALANCE CHAKRA
| | |
| --- | --- |
| Technique that focuses on the rebalancing of the 7 chakras. Aromatic oils and precious crystals will accompany you on a path to achieve harmony, balance and awareness. | ca. 50' 70,00 euro |
KOBIDO – ETERNAL YOUTH
Massage that focuses on the face. This ancient Japanese technique, which was once reserved for the imperial family, was invented in the fifteenth century. The Kobido philosophy works with meridian and acupressure points to achieve complete relaxation. It improves facial beauty and harmony, has anti-aging and lifting effects.
ca. 50'

70,00 euro
POSTURAL TECHNIQUE COMBINED
Careful acupress balances posture, relieves physical and emotional tensions by relaxing the muscles. Personalized maneuvres eliminate stress by restoring balance and harmony between body and spirit.

Back posture ca. 20' 40,00 euro
ca. 50' 75,00 euro
ca. 70' 90,00 euro
CALIFORNIAN MASSAGE
The KING of all massages. Slow and enveloping movements pamper your body, relax your mind, and give a feeling of serenity and calmness.
ca. 70'

85,00 euro
TIBETAN MASSAGE
Deep relaxation through the vibrations of sound. An ancient technique that alleviates modern problems and identifies potential, latent illnesses. A unique way of treating psychophysical discomforts with the energy of music. The bowls are placed on specific parts of the body. Their vibrations produce a soothing environment and act as a trigger to eliminate energy blocks.

ca. 50' 75,00
with manual technique ca. 70' 90,00 euro
RESONANZ DORSALIS
A combination of Alpine tradition and antique massage techniques restores the harmony of body and soul. Back massage with essential oils, warm compresses, cupping, and Tibetan bowls.
ca. 50'

70,00 euro
AMBER MASSAGE – THE GOLD OF THE BALTIC SEA
Massage with amber nuggets for him, the tsar.
Massage with amber nuggets for her, the tsarina.
Natural, light, and warm – amber is believed to have exceptional anti-aging and anti-stress properties. It contains succinic acid, which strengthens the immune system and rebalances the body's energy processes. Balsamic ointments give relief to the respiratory tract.
ca. 70'

85.00 euro
HOT STONE MASSAGE
Relaxation for body and soul. Precious oils are harmoniously combined with the beneficial energy of lava stones for the total harmony of the inner- and outer self.
ca. 50'

70,00 euro
CANDLE MASSAGE
A velvety shea butter massage combined with aloe vera, almond, cocoa butter, or mango. To moisturise and nourish the skin.
ca. 50'

70,0

0 euro
FOOT RELEXOLOGY
Foot reflexology is a massage of ancient origins, it is part of traditional Chinese medicine. It is a technique that aims at the energetic rebalancing of the body and mind by means o a stimulation of the reflex points connected to every organ of the body.
ca. 40'

55,

00 euro
MOUNTAIN MASSAGE
A massage that uses oil and warm sachets filled with freeze-dried herbs, hay, St. John's wort, arnica, calendula, lemon balm, and thyme and promotes well-being and relaxation. Particularly effective for relaxing the entire musculature.
ca. 50'

70,00 euro
AROMA TOUCH
Aromatherapy massage. Extremaly relaxing and rebalancing of the energy system. Through the application of essential oils along the meridians and visceral reflex point, this technique supports the emotional and physiological functions of the body by premoting overall well-being, relieves stress, raises the immune system and soothes pain.
ca. 40'

55,00 euro
LIMPH DRAINAGE VODDER METHOD
Specific anti-cellulite massage. Slow maneuvers that promote lymphatic drainage to reduce water retention, giving a slimmer figure.

Lower part ca. 50' 60,00 euro
Upper part arms and belly ca. 50' 60,00 euro
Massages Mom and Baby
PEDRIATIC MASSAGE
This massage, aimed at the well-being of the little ones, helps prepare the body for a good night's rest and boosts the immune system.
ca. 20'

30,00 euro
PRE-MAMAN MASSAGE
This relaxing massage, aimed at pregnant women, promotes blood circulation and brings relief to legs, back, and sciatic nerve.
ca. 40'

55,00 euro
Spa packages
Chandra & Sury package
1 cosmeceutical face treatment
1 personalized total massage 40'
1 Sothys Luxury Body ritual

159,00 euro
Face Luxury package
1 cosmeceutical face treatment
1 specific Luxury face treatment
1 Kobido

199,00 euro
Welcome Family package
1 facial treatment for men ca. 30'
1 Flash Detox facial treatment for her ca. 30'
2 personalized massages of 40'
1 FREE pediatric massage

210,00 euro instead of € 240,00
Freedom package 4
4 treatments or massages chosen à la carte

(duration up to 50' each)
240.00 euro
Freedom package 8
8 treatments or massages chosen à la carte

(duration up to 50' each)
480.00 euro