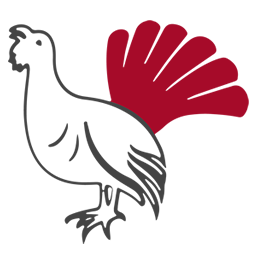 Choose the best family hotel in Trentino's Dolomites...
… for the ultimate child-friendly holiday
5 reasons to have fun
Attentive, caring staff
Age-appropriate outdoor activities with weekly programme in nature for all ages
Junior fun club with activities for teens
Kids' club with games, toys, and the creative Fantasy Workshop
Baby club with professional assistance for babies and toddlers from 6 to 36 months
You will be hard-pressed to find a better family hotel in the Dolomites for your summer break or ski holiday in Trentino. Why choose The Shandranj? Because 4-star Active, Family & Wellness Hotel Shandranj is a guarantee of care-free, emotion-filled holidays for the whole family.
Our guest rooms and suites are perfectly equipped to welcome families. Particularly welcoming and spacious, furnished with precious wood from our valleys, and designed to take into account the particular needs of families, they are charming retreats for children of all ages and for parents who do not want to do without the comforts of home.
The spacious common areas offer plenty of room for your needs and you can always count on attentive childcare and an exciting children's entertainment programme under the supervision of qualified personnel. As soon as you step into our family hotel, you will find that home-away feel that makes you feel cosseted and free to relax while every detail is being taken care of on your behalf by our friendly staff.
At our hotel, kids can run free and frolic around in complete safety, so that mum and dad can finally enjoy some adult time to relax and indulge, safe in the knowledge that their children are in very good hands.
Surprise your kids with the magic of the Dolomites
Here in the heart of the magical Dolomites, children and teenagers have plenty of opportunities to have fun and live exciting adventures both at the hotel and in the great outdoors. From the games in the playroom to the jaunts in the woods to pick up mushrooms or collect "ciorciole" (the cones falling from the huge coniferous trees that breathe oxygen into the whole valley), and from mountain hikes following the tracks of deer and marmots to the cosy get-togethers around a table filled with local specialities, there is simply no time for boredom.
Little VIPs
To keep your children entertained and happy throughout your holiday, we have developed a special concept: the Fantasy Workshop, a creative workshop that brings them into contact with nature and our territory with a host of exciting activities. Every day, they live new, age-appropriate experiences both outdoor and indoors, for example in our large playrooms and in the pool of our hotel. In the afternoon, they are welcome to the kids' club "Lillo The Rooster" to play, draw, have fun and unleash their creativity.
Adequate spaces, dedicated to the children and teenagers at our hotel in the Dolomites, with numerous engaging activities. A spacious games room for group activities and personalised programmes for every age group.
The Fantasy Workshop – the activities:
Visit to an Alpine pasture to learn about milking and butter preparation
The busy life of ants: learning about the little hard-working creatures with the help of an ant mill simulation
Feeding apples to the deer in the Paneveggio nature park
A ride on ponies and donkeys
Marmot watching
Conquering the Dolomitic peaks of the Val di Fiemme valley
Parent-free camping and overnight stay in a tent or mountain hut
... and much more!
Child care with nannies for children from 6 months to 3 years
6-36 hotel for babies in Trentino
Fantastic holidays for the entire family in Val di Fiemme – Trentino, with child care service (included in the board price) for children from 6 to 36 months, including lunch, for a real, relaxing, and regenerating holiday for parents in the heart of the Dolomites.
Leisure activities for children from 11 years
Teens can look forward to fantastic highlights in the fresh air, such as amazing excursions in nature. Upon return, the fun continues – in our game rooms and in the pool area of our wellness hotel in Trentino.
Young gourmets – culinary delights for the whole family
At the Shandranj, children come first and enjoy a special treatment. This way, not only do we offer a fantastic holiday to the little ones and their parents, but we also guarantee the other guests a joyful, laid-back atmosphere and all the peace and quiet they need. The children's dinner at the kids' club, supervised by our nannies, is designed to provide your children with an opportunity to have fun with their little friends while also eating a healthy, balanced meal. If you are travelling with babies, we are happy to provide all you need equipment you need, including high chairs, bottle warmers or the possibility to prepare baby food. The baby corner is there for you to choose your kid's favourite ingredients.