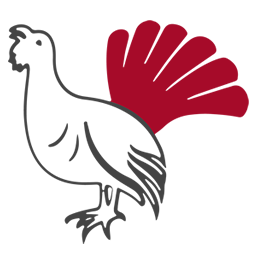 Shandranj: an inspiring hotel and spa in Trentino
Chandra & Surya Natural Wellness & Spa: regeneration of body and soul
5 ways to relax
Chandra family spa: for the wellbeing of the entire family
Surya adult spa: the wellness world for adults only
Indoor and outdoor pool with panoramic outdoor whirlpool
Fitness area with TechnoGym equipment
Expansive garden offering quietness in nature and a beautiful vista
The natural way to pamper your body
We love to take care of our guests.
This is why we embrace natural skin care, with safe and effective products made from certified first-quality ingredients. The cosmetics and skincare products used at the Chandra & Surya Natural Wellness & Spa are free from silicones, parabens, petroleum and derivatives, artificial colours, SLS, PEG and nickel.
The steam bath
Also called wet sauna, the steam bath is characterised by a high humidity rate (90 to 100%) with temperatures ranging from 30°C to 50°C. Perspiration is generally less intense than in the Finnish sauna, but the relatively mild temperature allows for longer sessions, ultimately resulting in greater loss of liquids. Warm steam opens up the pores and increases perspiration, thereby facilitating tissue detoxification and skin cleansing. The steam bath also improves blood circulation, stimulates cell renewal and soothes the airways.
The Finnish sauna and the bio sauna
The wooden interiors of our sauna cabin reflect the natural landscape of Trentino and the woodland of the Val di Fiemme valley, creating an inspiring environment rich in Alpine echoes.
The Finnish sauna has a temperature between 80 and 90°C with 10-20% humidity; temperature is increased by pouring water on hot stones, usually mixed with balsamic essential oils like pine or eucalyptus essences.
The bio sauna has a temperature of max. 50°C with 65-70% humidity. Again, essential oils or herbal essences can be added to the water.
The beneficial effects of sauna are immediate and induce an all-embracing sense of lightness and well-being.
The water world
The various heated indoor and outdoor pools offer pleasurable relaxation for adults and a long dip into fun for the little ones. The pool area gives access to the garden with loungers and umbrellas, from where you can enjoy a spectacular view to the Dolomites and plenty of invigorating mountain air. Let nature work its magic on your body and mind as you chill in the outdoor Jacuzzi! Or, you can opt for a gym session in the new fitness area with Technogym equipment!